Episodes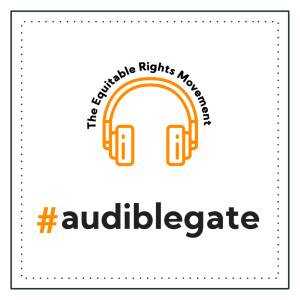 Sunday Apr 04, 2021
Sunday Apr 04, 2021
Donate to the Audiblegate legal fund at Geni.us/Audiblegate
In this episode, we talk with Noel Eastwood, psychologist, author, and narrator, about the emotional and psychological impact of Audible's unfair practices.
In 2020, Australian author, Susan May, began the Audiblegate movement to hold Audible accountable for authors' & narrators' losses due to their unfair listener "exchange" benefit. She leads a small, determined team who are fighting the biggest company in the world for justice.
The Audiblegate podcast takes you behind the scenes of the international fight for justice against Audible. Join hosts Jacob Daniels & Jason Lasky and discover the truth of this David and Goliath fight against corporate greed.
Join our newsletter for updates on our legal fight and what's new! Enjoy a front seat to history: 
To follow the show's hosts, please visit: 
https://www.jacobdanielsvoice.com/ and https://www.jlaskyvoices.com/
To follow Noel Eastwood, please visit: 
Website - www.plutoscave.com
Youtube channel - Pluto's Cave
Soundcloud - Noel Eastwood