Episodes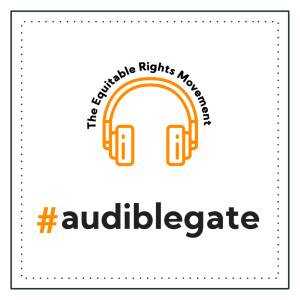 Wednesday Apr 27, 2022
Wednesday Apr 27, 2022
***April 2022 - Donate to the Audiblegate legal fund at Geni.us/Audiblegate ***


Cory Doctorow is one of the good guys, the kind of person you want by your side when fighting impossible odds or monstrous entities. His stellar science-fiction career has garnered prestigious awards and a devoted fan base, but he fights the good fight here on Earth too, taking on Big-Tech monopolies and their exploitative practices.


In this interview, he shares his work with digital warriors such as the Electronic Frontier Foundation, shares his insights about the current head of the Federal Trade Commission, and cheers on our efforts to win justice against Audible.


Join us for a long hard look at Audible's predations and at the corporate structures we're up against more widely.


* Donate to the Audiblegate legal fund at Geni.us/Audiblegate
* Join our Facebook Group at Geni.us/AudiblegateFB1
* Join our Facebook Page at Geni.us/AudiblegateFB2
* Join the Audiblegate Mailing List at Geni.us/AudiblegateML
* Abdiel LeRoy's website: PoetProphet.com
* Abdiel's TikTok page: @poetprophetic
* William Bahl's website: bnaudiosolutions.com
* William Instagram page: @our_rolling_oasis